THE RENDEZVOUS REGION
To see a larger view, please click on each picture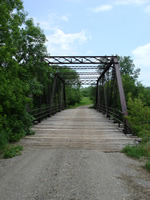 The Rendezvous Region of Northeast North Dakota is a special place steeped in history, natural resources and friendly people. The cities of Pembina, Walhalla, Cavalier and Langdon comprise the boundaries of the Rendezvous Region. Working together, the four cities have joined forces to bring a new focus on their corner of the state.
The 120 mile corridor offers an amazing array of historical sites which date back 200 years to the days when fur trappers, Indians and traders met in the region to buy goods and to barter. The annual meetings were called "rendezvous". Each city in the region has a legion of local historic characters, buildings and fables to capture the imagination of people of all ages. A drive through the Rendezvous Region is a drive through history.
Throughout the year, the combined cities of the Rendezvous Region offer 10 separate celebrations. In addition, summer offers travelers the opportunity to swim in numerous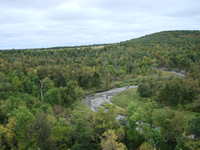 lakes and rivers, camp in beautiful, rustic campgrounds, fish, hunt and canoe. Since Pembina, Walhalla, Langdon and Cavalier each have a public golf course, a weekend circuit of golf is also a great idea.
One of the best kept secrets in the Rendezvous Region is the Pembina Gorge. This 12,500 acre area just west of Walhalla, is one of the largest woodlands in the state of North Dakota, boasting over 21 different types of animals and 30 plant species, 8 of which are indigenous to the Pembina Gorge. The Gorge offers hunting, fishing, hiking and bird watching in the spring, summer and fall and downhill skiing, snowmobiling and cross country skiing in the winter. Fox, moose, elk and wild turkey can be seen all through the Region.
A drive through the Rendezvous Region during the farming season will offer wonderful surprises.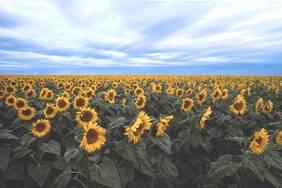 Fields of brilliant sunflowers dance around a bend in the road. Mustard, barley, beans, corn, oats, potatoes, rye, wheat and sugar beets sprout left and right. Steam puffs from the state's largest corn-to-ethanol plant, and rivers sparkle as they flow past the many picnic areas in the Region.

Next time you're in the area, take a few hours to enjoy the Rendezvous Region. Visit Pembina which is the oldest settlement in North Dakota; Walhalla, Valley of the Gods and the Moose Capital of North Dakota; Cavalier, The Friendly City; and Langdon, Standing Tall on the Prairies and the Durum Capital of North Dakota.
=========================================================================
FOR ADDITIONAL INFORMATION REGARDING THE RENDEZVOUS REGION, CONTACT: